Jack Truong BS, PhD
Executive Director and Chief Executive Officer
Dr. Jack G. Truong joined James Hardie as President of International Operations in April 2017. Dr. Truong was announced Chief Executive Officer ("CEO") successor and appointed President and Chief Operating Officer with the responsibility of running the Company's global business in September 2018. He was officially appointed CEO in January 2019.
Dr. Truong's ability to anticipate global market trends and deliver profitable revenue growth is evidenced by his extensive multinational and multisector business experience. Prior to James Hardie, Dr. Truong was the President and Chief Executive Officer of leading home appliance manufacturer, Electrolux North America Inc, a $5+ billion revenue and 14,000+ employee business at the time of his leadership.
Before joining Electrolux, Dr. Truong enjoyed a successful 22-year career at 3M Company, where he held senior leadership roles throughout the United States, Europe and Asia-Pacific, including Vice President and General Manager of the Global Construction and Home Improvements Division and Global Office Supplies Division.
As an engineer and inventor himself – earning his PhD in chemical engineering from the Rensselaer Polytechnic Institute in New York – Dr. Truong is the recipient of 11 U.S. patents and several international patents. Dr. Truong also enjoys giving time to philanthropic causes and professional industry associations, receiving multiple accolades for his humanitarian work and business accomplishments.
Jason Miele BA
Chief Financial Officer
Jason Miele was appointed as Chief Financial Officer ("CFO") in February 2020. As CFO he oversees the Company's overall financial activities, including accounting, tax, treasury, performance and competitor analysis, internal audit, financial operations, information systems, and investor and media relations.
Mr. Miele has over 13 years of experience with James Hardie and has served in a number of important roles during his tenure, including most recently, as Vice President – Investor and Media Relations, a position he held from February 2017. In that role, Mr. Miele had responsibility for overseeing James Hardie's investor relations strategy and communicating James Hardie's business strategy and its financial performance to various stakeholders including shareholders, investment analysts, and the financial media.
Prior to that, Mr. Miele served in a variety of roles of increasing responsibility, in finance functions such as Treasury, Controllership and Operational Finance, including reporting to the CFO as the Global Treasurer and later the Global Controller. Mr. Miele has supported the James Hardie business during his tenure, working in multiple geographies including Dublin, Ireland, Amsterdam, Netherlands, Mission Viejo, California and Chicago, Illinois in the United States and most recently, Sydney, Australia.
Mr. Miele has a Bachelor's Degree from the University of California at Santa Barbara, where he graduated with a degree in Business Economics with an emphasis in Accounting.
Julie Katigan BA, MA
Chief Human Resources Officer
Julie Katigan joined James Hardie as Chief Human Resources Officer ("CHRO") in May 2019. As CHRO she has responsibility for the Company's global human resource activities, including employee engagement, leadership and talent development and human resources strategy.
Most recently, Ms. Katigan was the Senior Vice President, Human Resources for XPO Logistics' Americas and Asia Pacific Supply Chain business unit, responsible for approximately 25,000 employees in 400 locations across the globe.
Prior to XPO Logistics, Ms. Katigan held senior human resources leadership roles in both business partnering and specialty areas such as Talent Management and Organizational Development, with well-established companies that included Colfax Corporation, Electrolux, Mead Johnson Nutrition and Ford Motor Company.
Ms. Katigan has a Bachelor of Arts degree in English and a Master's degree in Labor and Industrial Relations from Michigan State University.
Joe Blasko BSFS, JD
General Counsel, Chief Compliance Officer and Company Secretary
Joe Blasko joined James Hardie as General Counsel and Chief Compliance Officer in June 2011 and was appointed Company Secretary in June 2020. Mr. Blasko has responsibility for the company's legal and regulatory compliance, corporate governance, enterprise risk management and government relations.
Before joining James Hardie, Mr. Blasko was Assistant General Counsel, and later, the General Counsel at Liebert Corporation, an Emerson Network Power Systems company and wholly-owned subsidiary of Emerson Electric Co. In his four years with Liebert/Emerson, Mr. Blasko was responsible for establishing the legal department in Columbus, Ohio, managing and overseeing all legal matters and working closely with the executive management team. In this role, Mr. Blasko also had global responsibilities which required expertise across multiple jurisdictions.
From 2004 to 2006, Mr. Blasko was Associate General Counsel at The Scotts Miracle-Gro Company, serving as the effective "general counsel" to numerous corporate divisions within the organization. From 1997 to 2004, Mr. Blasko gained considerable regulatory and litigation expertise working at Vorys, Sater, Seymour and Pease LLP in Ohio.
Mr. Blasko has a Juris Doctor from Case Western Reserve University in Cleveland, Ohio, USA and a Bachelor of Science in Foreign Service from Georgetown University, USA, with a specialty in International Relations, Law and Organizations.
Sean Gadd BEng, MBA
Executive Vice President, North America Commercial
Sean Gadd joined James Hardie in 2004 as a Regional Engineering Manager for the Asia Pacific business, and progressed to Plant Manager for both the Carole Park and Rosehill facilities in Australia. Mr. Gadd then moved to the US in 2006 to take the role of Manufacturing Manager for Trim and various manufacturing facilities across the US.
In 2009, Mr. Gadd ran the US trim business for James Hardie with responsibility for both Manufacturing and Sales, followed by a brief assignment leading Supply Chain. In 2012, Mr. Gadd was promoted to the role of Vice President of Sales for Western USA and Canada. Over the next year, his role was expanded to include the Midwest and Northeast of the USA.
Mr. Gadd was appointed Executive General Manager in September 2013 with full responsibility for the Northern Division and in October 2015, he was appointed Executive Vice President, Markets and Segments, North America with responsibility for Strategic Marketing and Development.
In December 2018, Mr. Gadd was appointed Executive Vice President, North America Commercial with responsibility for sales, products, segments and marketing.
Mr. Gadd has a Bachelor of Engineering in Manufacturing Management and an executive MBA from the Australian Graduate School of Management, Australia.
Robert Stefansic BSc, MBA
Executive Vice President, North America End-to-End Supply Chain
Bob Stefansic joined James Hardie as Executive Vice President, North America, End-to-End Supply Chain in July 2020. In his role, Mr Stefansic is responsible for driving operational efficiencies and improvements across the supply chain, with emphasis on delivering business value via the Hardie Manufacturing Operating System. His direct responsibilities include manufacturing, supply chain and all central operations support functions.
Mr. Stefansic held various Senior Operations leadership roles throughout his career prior to joining James Hardie. Most recently he was the Chief Operations Officer at Ingredion Incorporated, a $6B leading ingredients supplier to the food and beverage industry. There he was responsible for all global operations, including a network of 50 manufacturing plants and supply chains across Asia, Europe, North America and South America. Additionally, he previously held manufacturing leadership roles at Valspar, General Chemical and Allied-Signal corporations.
Mr. Stefansic is a graduate of the University of South Carolina, where he received an MBA and a Bachelor of Science degree in Chemical Engineering.
Johnny Cope BA
Senior Vice President, North America Sales
Johnny Cope joined James Hardie in February 2019 as the Senior Vice President, North America Sales with responsibility for delivering the James Hardie value proposition, trusted brand and products, best-in-class supply chain and technical service framework to the company's most valued customers.
Mr. Cope has 25 years of industry experience serving Dealers, Distributors, Builders and Contractors. For the decade prior to this role, he was responsible for the Builder / Contract business for Electrolux Major Appliances North America.
For the 10 years before joining Electrolux, Mr. Cope had multiple Builder / Contractor roles in the Appliance division of the General Electric Company. During the last 6 years at GE, he was responsible the Contract Appliance's South West Contract Region of the United States.
Mr. Cope has a Bachelor's Degree from Texas Tech University, where he graduated with a degree in Business Administration with an emphasis on Marketing.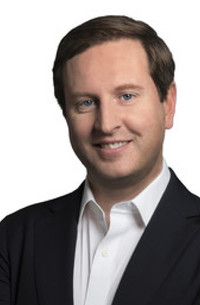 Ryan Kilcullen BSc, MS
Senior Vice President, North America Supply Chain Operations
Ryan Kilcullen joined James Hardie in 2007 as a PcI/PdI Engineer. Since then, he has worked for the Company in various manufacturing and supply chain roles including Process Engineer, Production Manager, and Supply Chain Engineer. In 2012, he became Supply Chain Manager, ColorPlus® Business Unit, responsible for the end-to-end design and performance of our ColorPlus® product line supply chain. In 2013, he became responsible for North American Supply Chain operations, with responsibilities that included Procurement, Network Planning, Production Planning, Transportation, Distribution Management, Customer Service, and Inside Sales. In June 2015, he was appointed Vice President – Central Operations, responsible for the Company's Supply Chain Operations and Centralized Manufacturing functions.
In November 2020, he was appointed Senior Vice President, North America Supply Chain Operations with responsibility for the company's production planning, procurement and logistics operations.
Mr. Kilcullen has a Bachelor of Science in Industrial Engineering from Rensselaer Polytechnic Institute and a Master of Engineering in Logistics from Massachusetts Institute of Technology.
Jörg Brinkmann MS, PhD
General Manager, Europe
Dr. Jörg Brinkmann joined James Hardie as General Manager, Europe in April 2018 as part of the Fermacell GmbH acquisition. In this role he is responsible for running the Company's European activities, which are headquartered in Düsseldorf, Germany.
Before joining James Hardie, Dr. Brinkmann held several German as well as international leadership roles in Sales and Marketing at the Xella Group (the former owner of the Fermacell business) starting in 2005. In 2014 he was appointed CEO of the former Fermacell company with responsibility for the entire business. Under his leadership, the company achieved significant profitable growth.
Dr. Brinkmann holds a Masters degree ("Diplom-Kaufmann") from the University of Duisburg-Essen as well as a PhD from the University of Hohenheim, Germany.
Jennifer Bressler BA
Head of Retail Business Development
Jennifer Bressler joined James Hardie in 2020 with responsibility for driving strategic growth priorities within the retail channel, including expansion opportunities to drive business development within the segment across all product lines.
Fran Flanagan BS, MBA
Head of Consumer Marketing
Fran Flanagan joined James Hardie in 2019 with responsibility for consumer insights to ensure James Hardie understands the behaviors, needs and beliefs of its consumers enabling James Hardie to deliver innovative new products and solutions that are market-driven.
John Arneil BBUS, MBA
Country Manager, Australia and New Zealand
John Arneil joined James Hardie in 2005 and was appointed Country Manager, Australia and New Zealand, in 2017. He is responsible for running the company's Australian and New Zealand activities, which are headquartered in Sydney, Australia.